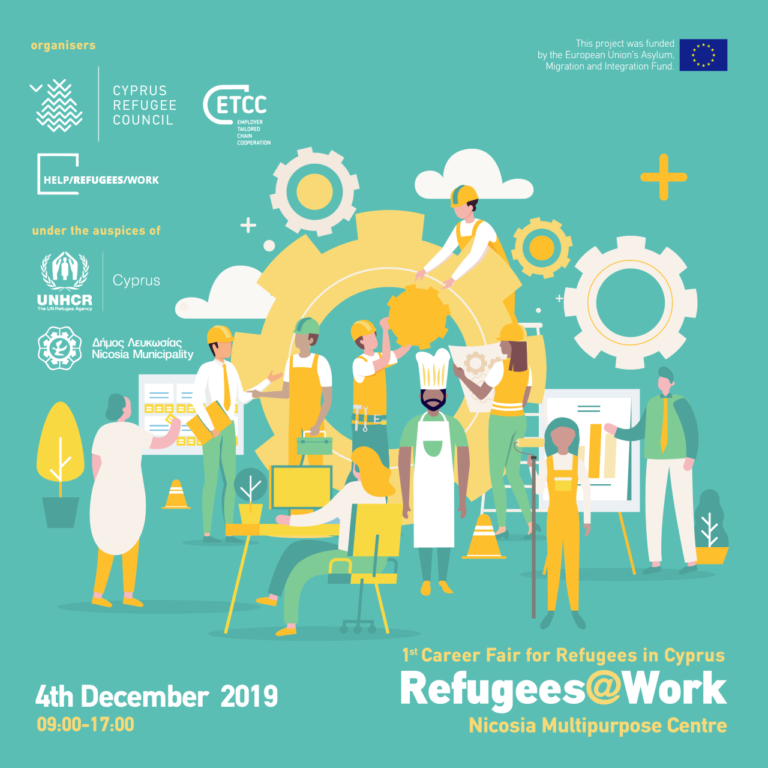 05 Dec

MIICT at the 1st Career Fair for Refugees in Cyprus

On December the 4rth, 2019 the "Refugees@Work: the 1st Career Fair for Refugees in Cyprus" took place in Nicosia. The Refugees@Work Career Fair brought together employers and candidates with refugee background, in a unique networking event that aimed to promote an inclusive work culture and social cohesion, and at the same time tried to offer opportunities and cover the needs of the labour market.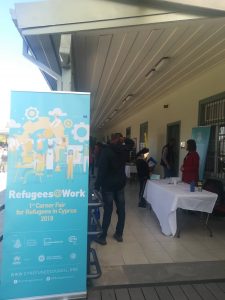 Who participated?
• Employers from all sectors and from all cities in Cyprus. This first call for the 1st Career Fair for Refugees in Cyprus was answered from more than 30 employers and institutions.
• Candidates of refugee background (International Protection Holders and Asylum Seekers) who reside legally in the Republic of Cyprus, and are looking for work. The interest on this first event was big and more than 600 candidates of refugee background visited the Refugees@Work Career Fair.
• Professional organisations, educational institutions and training providers, offering opportunities for skills development.
The event was organised by the Cyprus Refugee Council, and is held under the auspices of the UNHCR Cyprus and Municipality of Nicosia.
Supporters: OEB – Ομοσπονδία Εργοδοτών & Βιομηχάνων, Cyprus Chamber of Commerce and Industry, CSR Cyprus, Cyprus Human Resource Management Association, Οργανισμός Νεολαίας Κύπρου / Youth Board of Cyprus, Πολυδύναμο Δημοτικό Κέντρο Λευκωσίας Official, Casa College.
Media Sponsors: IN Business News, Dialogos
Work career is one of the pillar of the MIICT project (https://www.miict.eu/) that wants to provide a solution for the Migrants and Refugees in Europe. ADITESS LTD (www.aditess.com) representing the MIICT project took part in the event and important face to face meeting were done with the important stakeholders. One big output from these actions was the possibility of the use of MIICT solution on the future Career Fair for Refugees in Cyprus. Of course these actions can be replicated as a successful story in other EU countries.
The Refugees@Work event was funded by the AMIF funded project 'Employer Tailor-Chain Cooperation'. More info about the Refugees@Work event: https://cyrefugeecouncil.org/refugeeswork-career-fair-2019/